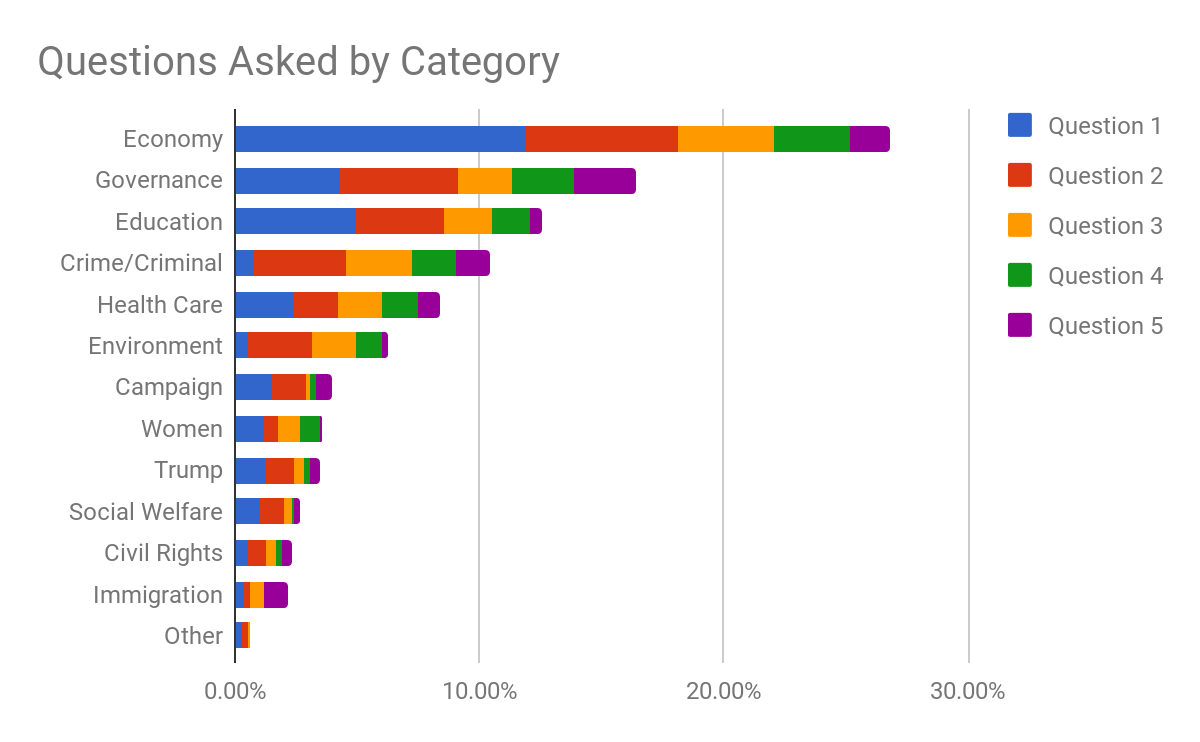 Issues and Issue Categories
Within the 599 Questions submitted, we saw:
76 Different Issues mentioned (Progressive Tax, Gun Control, Education funding, etc.). We categorized those Issues into:
12 Major Issue Categories (Economy, Crime, Education, etc.)
Indivisible members asked questions on 76 different Issues, from the "ACA" to "Women's Rights". We categorized these different Issues into 12 major Categories. The total number of questions for each category is in the table below. This shows us that there were more Economy questions (211) than any other Category, and there was only one Net Neutrality question.
The colors in the bars for each Category indicate the importance of the Category to the membership. This shows us that even though there are more questions about Governance overall, questions about Education are the more urgent to the respondents.